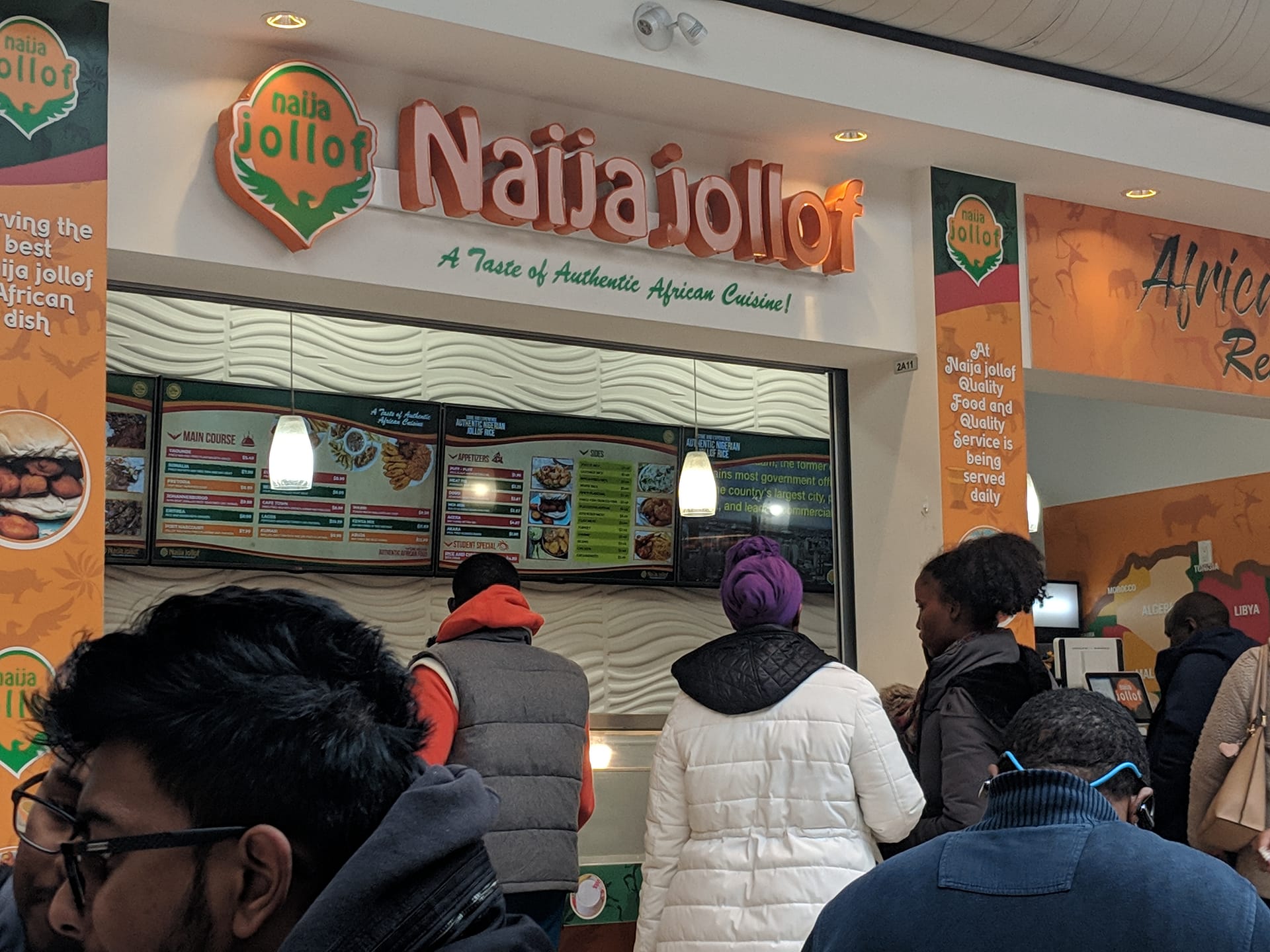 Canada's first African kiosk recently opened back in December in Mississauga. Located on the second floor of Westwood Mall, this spot has been a hit ever since its opening. Specializing in Nigerian cuisine, the menu is set up with main dishes named after different African cities, daily specials included, side dishes, appetizers, and drinks. When I finally got the opportunity to visit, I was definitely excited.
I decided to go on a Saturday afternoon and I was glad it wasn't too busy but I have to say it was the busiest kiosk out of all the kiosks at the food court. The variety of options available made it so hard to choose what I wanted, which is partially why I brought someone with me so I can try double the food. We decided to get fried rice with shrimp which comes with a side of plantain (lunch size), jollof rice with turkey with a side of plantain, (dinner size), 3 puff puffs, 3 akara, a meat pie, and a side of suya beef. Total came up to under $40 (with drinks) with the 10% discount thanks to the kscope newsletter.
I would have to say my favourite dish was the fish, puff puff, suya, and the fried rice… so basically almost everything.
Naija Jollof isn't just a kiosk in the food court, it's a culture, it's a movement. One thing I noticed is that people kept coming for more. People would order food, sit and eat, then go back and make a large order to bring home.
Naija Jollof offers catering as well as delivery services to nearby locations. You can find great deals such as discounts to places like Naija Jollof by subscribing to the kscope's newsletter for monthly deals and discounts.
You can also follow my food blog on instagram @foodiie.diary for more food adventures.