BFUTR National Tech Summit
October 25, 2019 @ 8:00 am

-

4:30 pm

$40
This is the largest gathering of Black tech professionals in Canada. Ever.
About this Event

Description
This is the largest gathering of Black tech professionals in Canada. Hosted by the Black Professionals in Tech Network (BPTN), the event is a fusion of innovative topics, dynamic networking opportunities and career development led by industry leaders. This all will be taking place in Canada's technology hub, Toronto.
BPTN bridges the talent gap in the tech industry by providing Black technical and business professionals with access to senior executive sponsorship, industry training and a strong peer network to support growth and career development.
Click here to access our website.
If you have any issues, please contact us at info@bptn.ca.
Ticket offers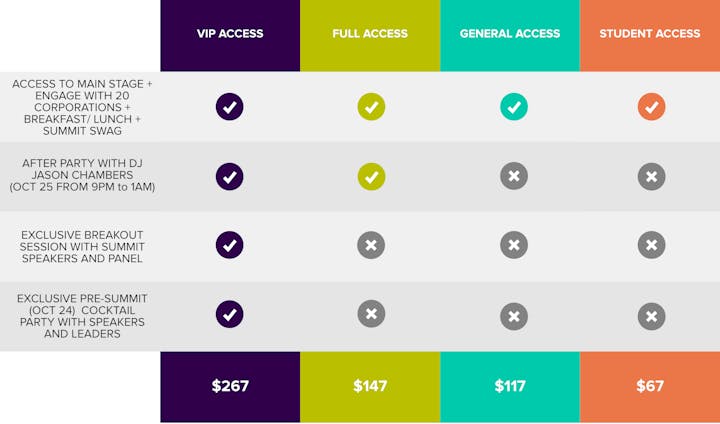 Afterparty tickets can be purchased separately.
Speakers
Endeavor | Justina Omokhua| Senior Vice-President, Endeavor Brand Marketing (Former Global Head of Content & Lifestyle Strategy, Apple)
Cisco | Joseph Bradley | Global Vice President, Incubation Services and Technology
Back$tage Capital | Arlan Hamilton | Founder and Managing Partner
Capital One | Jennifer R. Jackson | President, Capital One Canada
Kingsdale Advisors | Wes Hall, ICD.D | Executive Chairman and Founder
TD Bank Group | Jeff Henderson | Executive Vice President & CIO
TD Bank Group | Teri Currie | Group Head, Canadian Personal Banking
City of Toronto | Rob Meikle | Chief Information Officer
Intelex | Faith Tull | Chief People Officer
Starlight Capital | Dennis Mitchell | Chief Executive Officer and Chief Investment Officer
TD Bank Group | Colleen Ward | Vice President, Technology Solutions
MaRS | Barry Gekiere | Managing Director at Investment Accelerator Fund (IAF)
DM Ventures | Isaac Olowolafe Jr. | General Partner
AirMatrix | Alexandra McCalla | COO, Co-founder
MaRS | Osh Momoh | Chief Technical Advisor
Hootsuite | Camille Dundas | Solutions Consultant
SunLife | Allan Porter | Vice President, Chief Information Security Officer
Hydro One | Natasha Bennett | Director of Talent
Capital One | Chanèle McFarlane | Talent Brand Lead
Lighthouse Labs | Tomi Gbeleyi | General Manager – Easter Ontario
Rangle.io| Nick Van Weerdenburg | CEO
Beam.city | Zeze Peters | Rocket-scientist, Founder & CEO
SAP | Margot C. Goodson | North America Diversity & Inclusion Lead
My African Corner | Chioma Ifeanyi-Okoro | Founder
Shopify | Robleh Jama | Senior Product Lead
LCBO | Michael Anthony Eubanks | Senior Vice President and Chief Information Officer, the Liquor Control Board of Ontario
Pinterest | Pascal Duffaut | Partner Manager, Automotive Lead
Socially Active Training | Cher Jones | B2B Social Media Trainer & Founder
#paid | Corey Sherwood | Head of Media & Analytics

Exclusive BFUTR Summit Rate at The Westin Harbour Castle Toronto
Availability is Limited!
Oct 24 & 25 Only | $259 per room/ per night
Promo Code BP2336
For Reservations Call (866) 238-4218
Our sponsors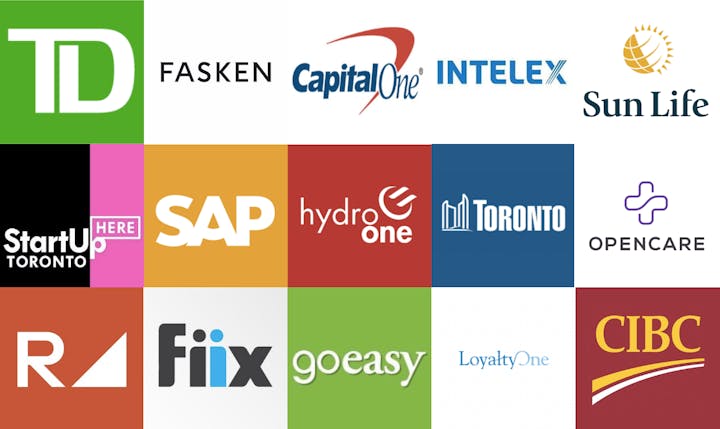 REFUND POLICY:
Tickets can not be refunded. Tickets can be transferred. Contact us at info@bptn.ca.