Restlessness is in the air as Deuce the host of the show gathers the guests for the next performance.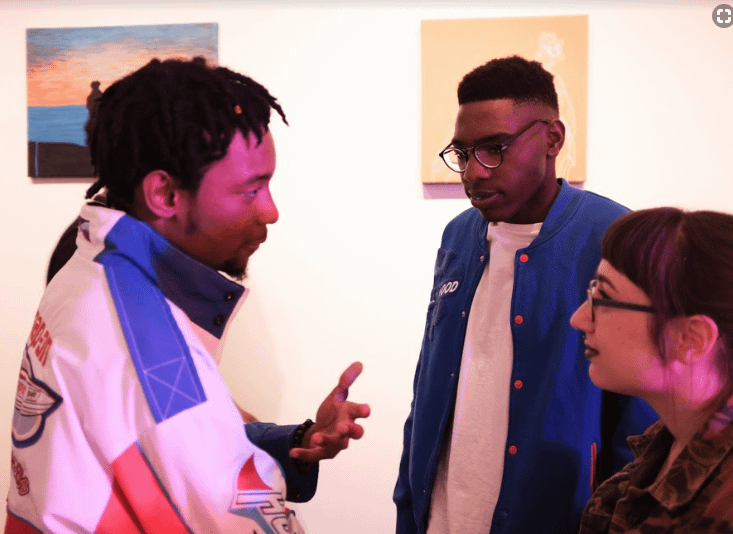 I arrive just in time for Toronto based Nigerian rapper, Ojo, to begin his set. I can see Gunna's art pieces displayed on the walls around the white rectangular space.
Popular to the Lagos night culture, there are coloured lights and everyone in attendance is a shade of red, blue or purple depending on where you are standing. The crowd is hype, and soon after Ojo's performance,  I get a chance to travel around the room to observe the art. As a follower of Gunna's earlier pieces, the growth is evident in his latest work.
17 pieces were exhibited, 15 of which were on display for the first time.  Though all the pieces demanded that you stop and stay with them for a while, I found myself most drawn to the biggest canvas in the centre of the room. My personal favourite 'Sabali's Virtue,' is a strong personification of the artist's antagonism with the theme, a fine line: between time + space, impatience.
The alcohol stayed flowing through the night as the DJ, Vudu, brought the event to an exciting conclusion. From my point of view, Ugonna's second solo exhibition was a success. The symbiosis between the featured acts, free-flowing booze and the coloured lights were evident. Check out highlights from our IG story. Loved this cover? Share below!
Photos by @ajewo