myChopchop is the first Online Nigerian and African grocery store in Canada. We carry fresh, healthy and high quality African groceries and deliver them to your door. Our goal is to help make your African grocery shopping quick, easy and convenient so you can save money and time to do more important things.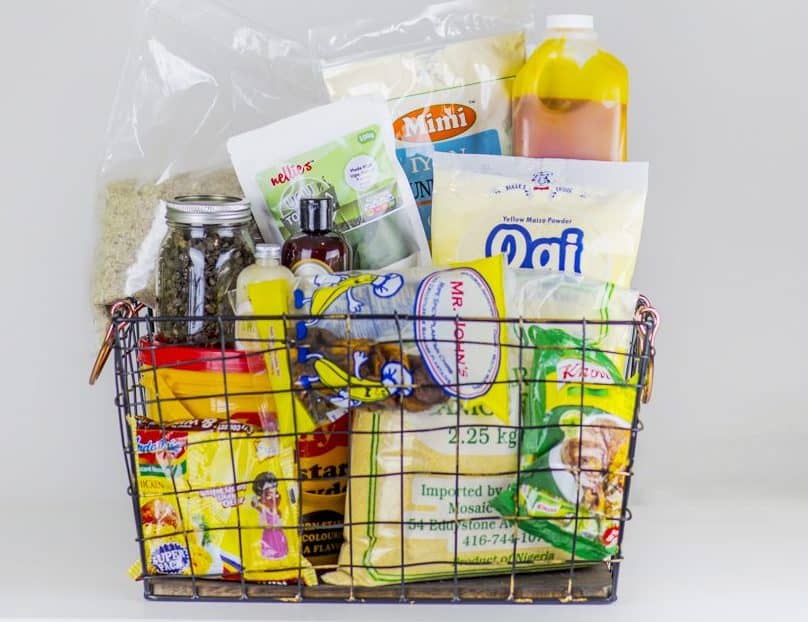 Our customers also save on grocery shopping by earning points from repeat purchases. We guarantee 100% satisfaction for every order.
"myChopchop's story began with a determination to stay connected to our roots in our values, hearts and kitchen. To do this, we had to travel for grocery shopping for our Nigerian foods within the store hours otherwise we settled for anything.
We know that having the groceries to prepare your indigenous African Food can be a big challenge because we have been there — it's not always convenient to drive down to the nearest African store, schedule your shopping within their store hours, and get all your shopping done in good time. Solving this problem was the idea that birthed myChopchop." – Bolatito Alawode (Founder)
We offer 10% discount to every first time buyer and will offer discount code "04kscope29" for additional 10% off for orders over $50.
Shop myChopchop.ca
Also get $10 OFF your order here, http://bit.ly/10-OFF-MyChopChop
Connect with myChopchop