Grocery Connects Let's You Send Grocery Gift Cards to Family in Nigeria
Back in the day, in order to send food to your family back home, you had to get a barrel.
Then you had to gather all the food, ensure the food wouldn't spoil, then ship it overseas without any insurance. This may have felt effective at the time (this even still might feel effective to some people), however, there is a new alternative that allows you to know your family is getting the food they need.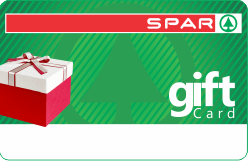 Grocery Connects grants you access to SPAR grocery gift cards. You simply buy the gift card online and within 30 minutes your family can use it at a SPAR location near them.
Jeron Lothian, the Founder of Grocery Connects tells The Kscope, "As a born Canadian I watched my friends and family build barrels to send groceries and clothes to their loved ones back home.  I always found that process to not only be tedious but costly."
Lothian continues, "When we didn't have time to send the barrel, we would send money overseas. We would have to go to our local bank, withdraw money or visit a Western Union, pay the fee of sending money, go home and provide the MTCN number to our friends or loved ones, then realize the money sent back home was never spent properly. Grocery Connects solves all of these problems for us."
Up until recently, people were forced to use corporations like Western Union and MoneyGram to get their family the money they need for food. This can prove too costly, as well does not give you the peace of mind that the money will be going towards what you intended it to.
Using grocery connects is stress-free;
Set up an account & select the gift card option you would like to send back home

Fill in the details of your friend or family you are sending the gift card to

Pick the spar location you'll like them to pick the card up from (So far SPAR has locations in Abuja Calabar Lagos Port Harcourt and one coming soon to Enugu)

Pay and in 30 mins, it'll be available for use

Use "thekscope" for a special discount
That's it! Easy as Pi!
---
About SPAR
SPAR is an international group of retailers and wholesalers who specialize in providing high quality foods for their supported communities. SPAR originally started in 1932 with 1 store in the Netherlands and has grown to over 12,000 stores in over 40 countries.