You've definitely heard of Ayiba Magazine and if you haven't, it's time to catch up! Ayiba is a renowned online magazine that is changing the narrative of Africa by providing a platform for stories that exemplify the complexity of African identity. They celebrated their 5th anniversary in Toronto last December and we were in attendance!
It was a beautiful celebration filled with great vibes, lovers of the culture, tasty pastries, cocktails and gifts. Everyone got to leave with head ties / wraps by Vlisco. Wrap tutorials by My Tignon. "How well do you know Africa" games for giveaways and a closing dance off steered by DJ "That Guy Shy".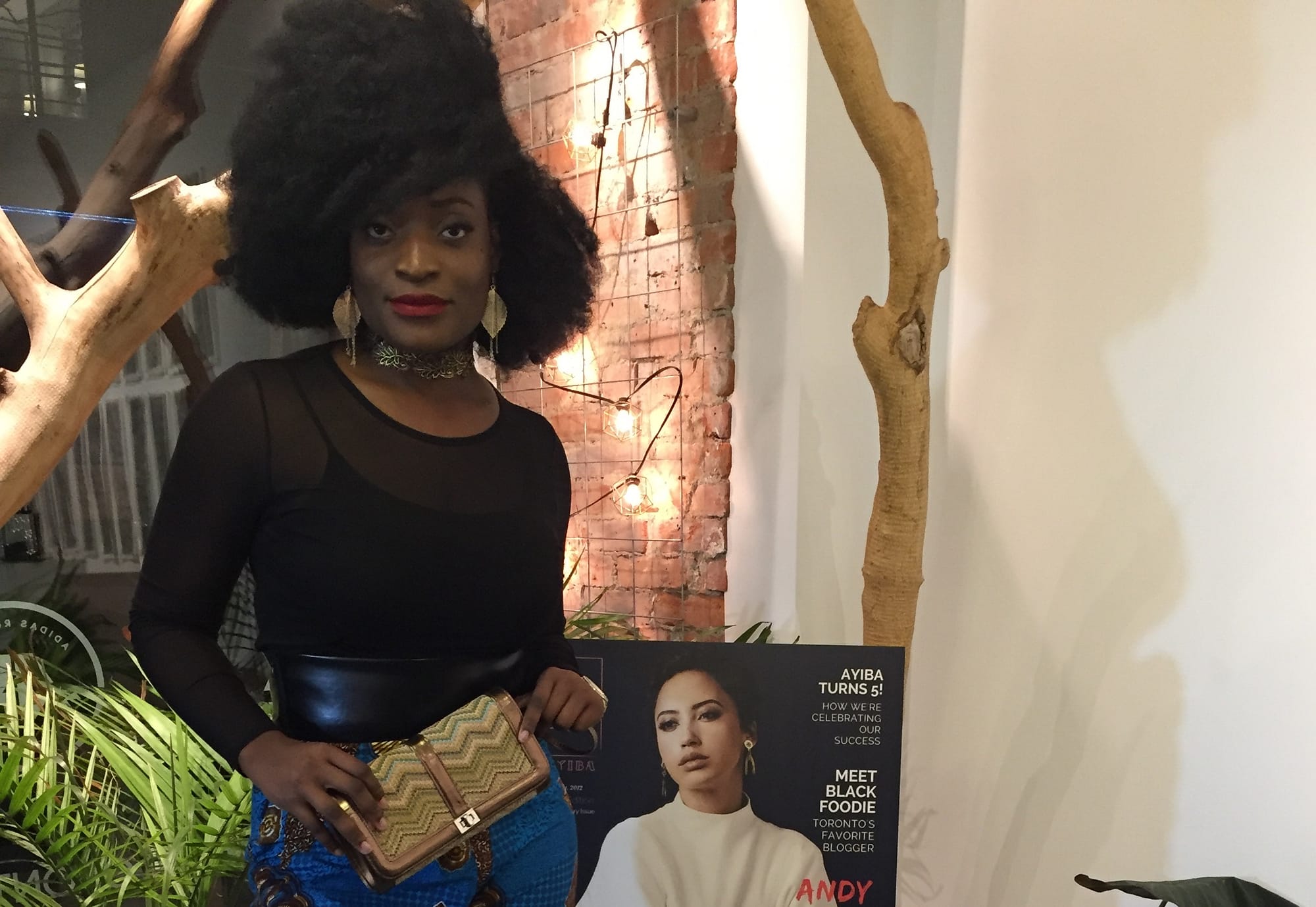 I rocked a large Afro and these long wide leg pants by Toronto fashion brand "My Mama's Closet". Connected with a few influencers, industry professionals, creatives and designers while having the time of my life. 
From L to R (Stylist Rosa, Myself and Fashion Designer Abiola of Precious Threads)
Two queens slaying in Vlisco headwraps.
Big smiles with Eyitemi Popo ( Founder of Ayiba Magazine)
Another big congratulations to Ayiba for celebrating 5 fruitful years! Keep in touch with Ayiba and all their ongoing initiatives via their instagram, twitter and facebook.