It brings great joy to announce that we are 5 years strong! Can you believe it? 5 whole years!  Honestly we couldn't have made it this far without your continued support! From "The Kaleidoscope" to "The Kaleidoscopian" to "The Kscope" and our most recent addition "The Kscope App".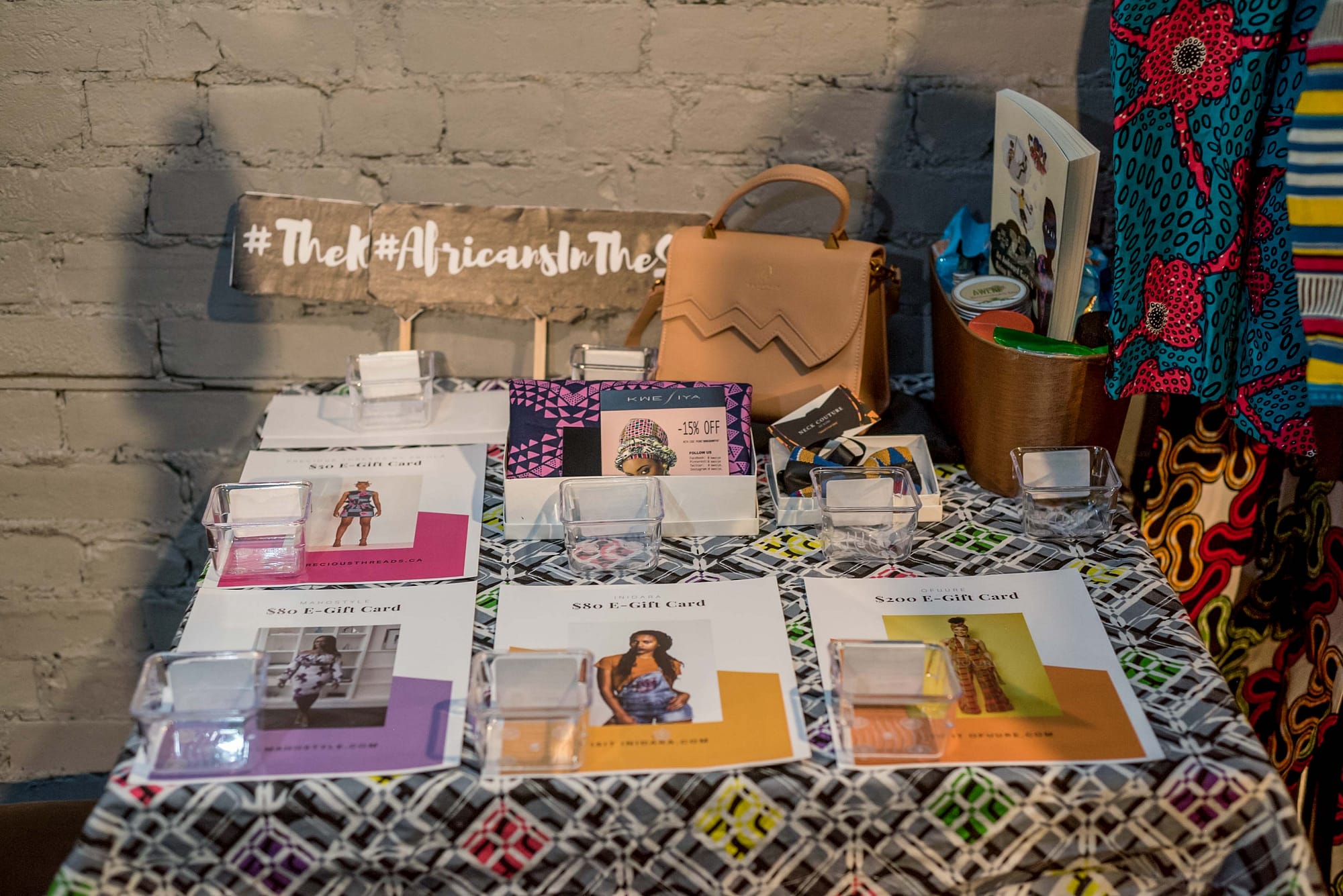 I'd love to use this post to genuinely thank my team for executing our first ever event on Saturday! Zeeba, Mary, Deji, Aimee, Toritse, and Farai. Another big thank you to all our sponsors; Manyatta Network, KIZA, Madelyn Group… to name a few. To our lovely great looking guests, thank you for coming out to celebrate a milestone. We cannot wait to celebrate future achievements with you. Thank you to the man who kept the crowd entertained with Afro sounds; DJ Camron!
We started off the night with some networking and raffling! Gifted a few best dressed attendees with items from our product sponsors. Followed by a fashion show.
The fashion show was put together by our friends at African Fashion Week Toronto! Designs by Zoba Martin lit up the runway. Every piece was head turning, so vibrant and unique. Think Afrochic and classy, now give it a name. Zoba Martin.
After that, we got enlightened by our entrepreneurship panel! From Left to right; Ral Onyeachonam, Abiola Akinsiku, Isaac Ansah, Isoken Ogiemwonyi and Christina Gwira.
So many gems were shared and most elephants in the African business network were addressed. What we took from the panel; branding is everything, always surround yourself with the right people, don't be afraid to ask for help, always remember to take time out for self care and more.
A few more giveaways, networking, and afrotunes from Afro-rave king DJ Camron to end the night!
Africans In The Six was a success and we can't wait to start planning our next event. A lot of requests to do a pop up and we just might have one very exciting, interactive idea coming up! Tell a friend to tell a friend.