Hello People,
Kenny is hereeeeeeeee !
Ok Shulai call you people Kscopers? Asin K for Kenny Scopers , let me know in the comments sha.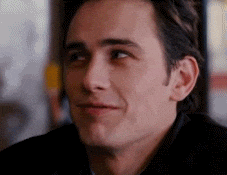 Its so good to be here!
Welcome to the month of September.

I have actually looked forward to a day I can write without pressure. Like a just do me scenario, you know and you understand my gist.

Let me give you small gist about myself so you would know what you are in for. I am a Nigerian foodie that loves to try all types of Nigerian delicacies, done alot of self-practice as regards Nigerian foods that sometimes ends in hot "premium" tears. I even tried to go to a proper catering school but lets just say it was an attendance marking period and it informed my decision never to have to cook for more than a few number of mouths. I live in Ontario, Canada and when I am not doing my regular 9-5 , I am a serial entrepreneur check me out on Instagram @2404foods.
It might interest you to know that just recently I co-authored a book that serves as a guide to Nigerians looking to enjoy their Nigerian Foods just like home in Canada. It is titled "Chop Local Chop Foreign : The Ultimate Guide to Nigerian Foods in Canada" you can get it here . That has been like one of my highlights in this foodie journey as I would like to call it.
Lets just say you are in for an interesting time with me. As I love to write and people say they find my writings interesting. Maybe, one day very soon I may write a book but before then you are stuck with me here. So we will be talking about Food, life and everything my head thinks about to share with you. Welcome to my world.
See you in my next post where I share all about the just concluded TFL Jollof Virtual Concert where I happened to be the host, You see I told you, I like food whether physical or virtual, Food even likes me.
Byeee.