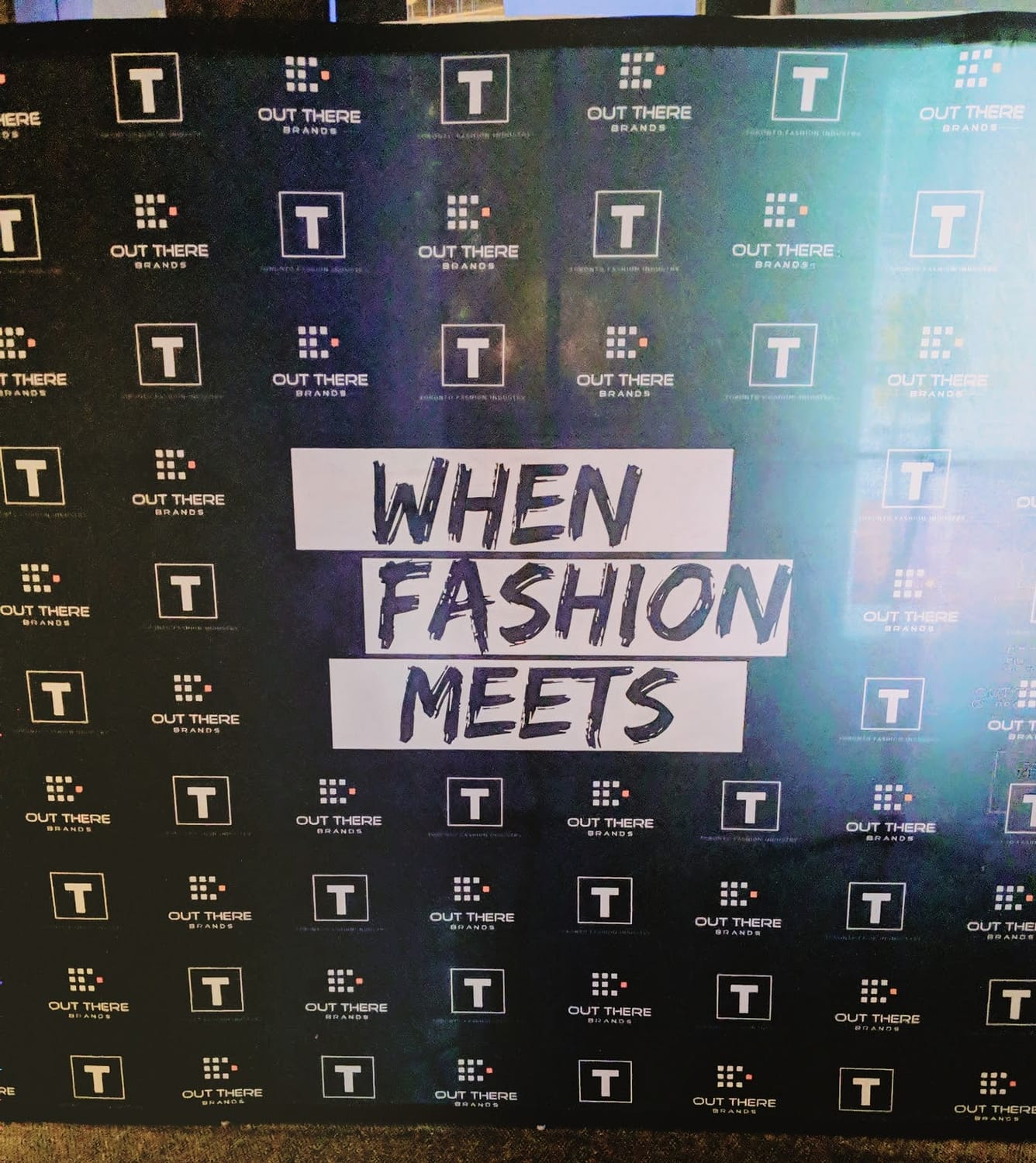 Last month, I got to attend my first When Fashion Meets networking event hosted by the Toronto Fashion Industry. The purpose of this monthly event is to bring creatives in the fashion, beauty, and art industry together as an opportunity to network, promote and launch their business, products, and services. This is the second time the event was hosted in its new spot at the Thompson Toronto Hotel Bar Lobby.
The night started off at 5pm as guests started to gradually arrive in the lobby and mingle with one another. I arrived around 5:30pm while the night was still young, wearing my Ofuure Derin Uitlity jacket and wasted no time getting into the networking.
The lobby was a cozy area accompanied by a cash bar as well as in-house entertainment in the form of live music.
With each month When Fashion Meets has a Feature Brand of the month that is spotlighted and given a showcase to launch their products. This month it was Yaser & Mayasa, a high fashion clothing brand based out of Dubai. Their exhibition took place around 7:40pm which consisted of a runway show followed by a speech on the brand's history and inspiration by the designer. After the showcase, guests were able to take pictures with the models as well as talk to the designer. The last event of the night was a a business card draw. Guests were able to submit their business cards for a draw of one of two prizes: a $100 gift certificate to one of Yaser & Mayasa's Toronto showrooms or a perfume courtesy of Montreal based brand Parfum Joseph. Unfortunately it wasn't our lucky night but congratulations to everyone who went home with a beautiful prize!
The rest of the night was all about networking! I got to meet some amazing businesses and individuals ranging from stylists, to inspiring designers, photographers, videographers, actors, make up artists, list goes on and on. Networking events like these are so important for the Toronto startup business scene as it helps you connect with amazing talents and their products and services that may just come in handy one day. You can follow the Toronto Fashion Industry's Instagram or download our app to know when the next When Fashion Meets will take place.