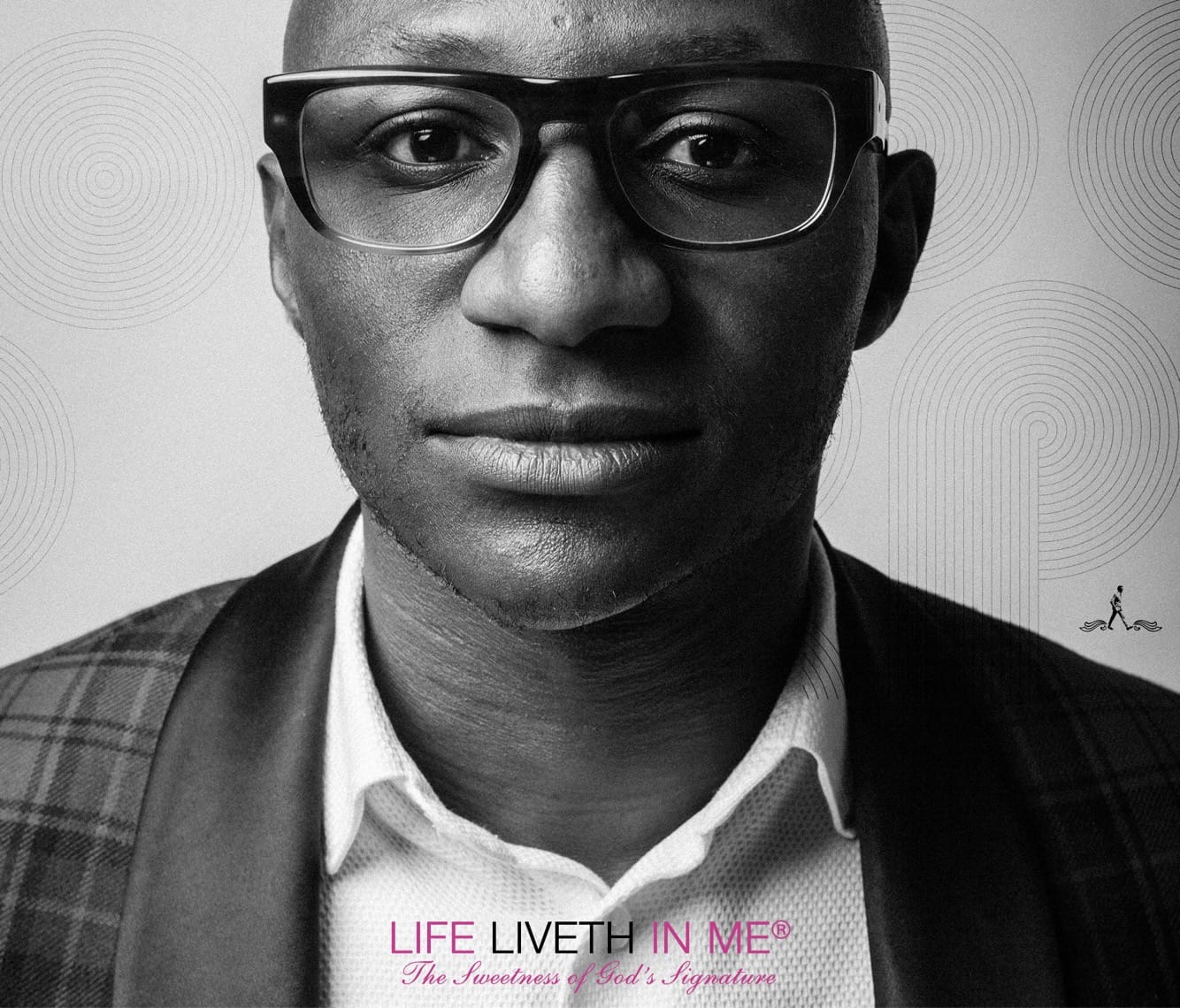 I recently got to sit down with Yaw Tony, the mind behind the innovative Life Liveth in Me (LLiM) brand. We discussed some of his inspirations, the foundation of his many creative pursuits, and plans for the future. Having browsed the site,  I found that not only Tony's textile works, but it also features paintings, graphic designs, and some of his architectural endeavours. The vibrancy of the pages displaying his work, is akin to that of the scarves themselves and, as I fast discovered, the power of colour is never lost on him.
While pursuing a mastery of architectural and environmental design, Tony explored furniture design, understanding "it [went] hand in hand" with the primary focus of his studies at the time. In it, he found passion for a craft which, while unsustainable without dedicated studio space, still influences elements of his process in creating the scarves for LLiM, as well as for his wider arsenal of textile designs.  
When describing the form that those influences might have taken, Tony drew my attention to the apparent binary present in his scarves: some presented more organic shapes, while others took on a more structured and symmetrical quality. "I guess you can easily say, that the ones that are very structured, would be [more] architecturally influenced [a]nd then the organic stuff [makes it easier] to represent life."
Pictured: LLiM scarf

Pictured: LLiM scarf
As conversation wound from the intention of his pop-up shop-cum-exhibition ("the pop-up had a lot [at once], so when the website is launched … I'm gonna be releasing … designs every other month or so … to control the product"); to the validity of the prescriptive nature of the Colour Wheel Theory ("back in art school, there was this issue that certain colours don't complement others. I've never agreed with that. I feel like all colours [can] complement [each other], you just have to know how to use them"); we stumbled across what had once been a bump in the road to the scarves' completion.
Due to the complexity of the colours, in tandem with the extent of his designs, Tony had to try numerous manufacturers before encountering one in England with a process, digital printing, that was efficient and still sustained the integrity of the designs. Another major actor using a similar method currently, is Hermés with some of their own, more intricate, shawls.
In discussing the inspiration for the scarves, and the collection as a whole, Tony explained that the concept was rooted in his belief that "there's a treasure in everyone. There's a goodness … beauty … all these good things in everyone, but most of the time we never get chance to experience the true person." He then implied that the designs that a viewer finds themselves most naturally drawn to, was representative of an inner, or 'true' personality.
Pictured: Une Rose pour Alma shawl 140 by Hermès

Pictured: LLiM scarf
Tony's acute attention to detail, being employed to reverse engineer actual designs from his ephemeral dreamscapes, is just a snapshot of the kind of balance I observed in a lot of his work. Whether in the creation of fabrics lining bespoke tailoring, or granting a fresh perspective to traditional homewares, Tony is holding court at the intersection of divine inspiration and technological advancement.
LLiM's designs and their intentions are presented with, what appears to be, a genuine desire to guide people into a more authentic understanding of themselves, through their sartorial and interior design choices. This kind of passion, together with the demonstrable talent at Tony's disposal, makes me certain that LLiM and any other forthcoming Yaw Tony projects are worth keeping an eye out for. Even if it's for no other reason than to experience the powerful effects, of bearing witness to the genuine inspiration in his designs.
LLiM will be present at the following upcoming exhibitions:
ARTWORKS 2018
–  The Bi-Annual Alumni Exhibition, ARTWORKS 2018 will run from November 29 to December 2, 2018 in the Great Hall at OCAD University, 100 McCaul Street. This exhibition will be juried by Stephen Ranger (Waddington's), Professor Anda Kubis (OCAD U) and alumna Maggie Broda, AOCA '72.
DesignTO
–  DesignTO, formerly the Toronto Design Offsite Festival, brings you 10 design-filled days from January 18–27, 2019. Embrace design this winter with over 100 free events, exhibitions, and window installations across the city.